Corporate website design for Al Sheraifi Group, United Arab Emirates
Details
June, 2020 Al Sheraifi Group, UAE
Categories
CMS Web Development, WordPress Development
The Al Sheraifi Group is a corporate organization that engaged the services of our company to create a website that represents its brand and effectively communicates its offerings to its target audience. We specifically provided CMS Web Development and WordPress Development services to fulfill the requirements of Al Sheraifi Group's corporate website.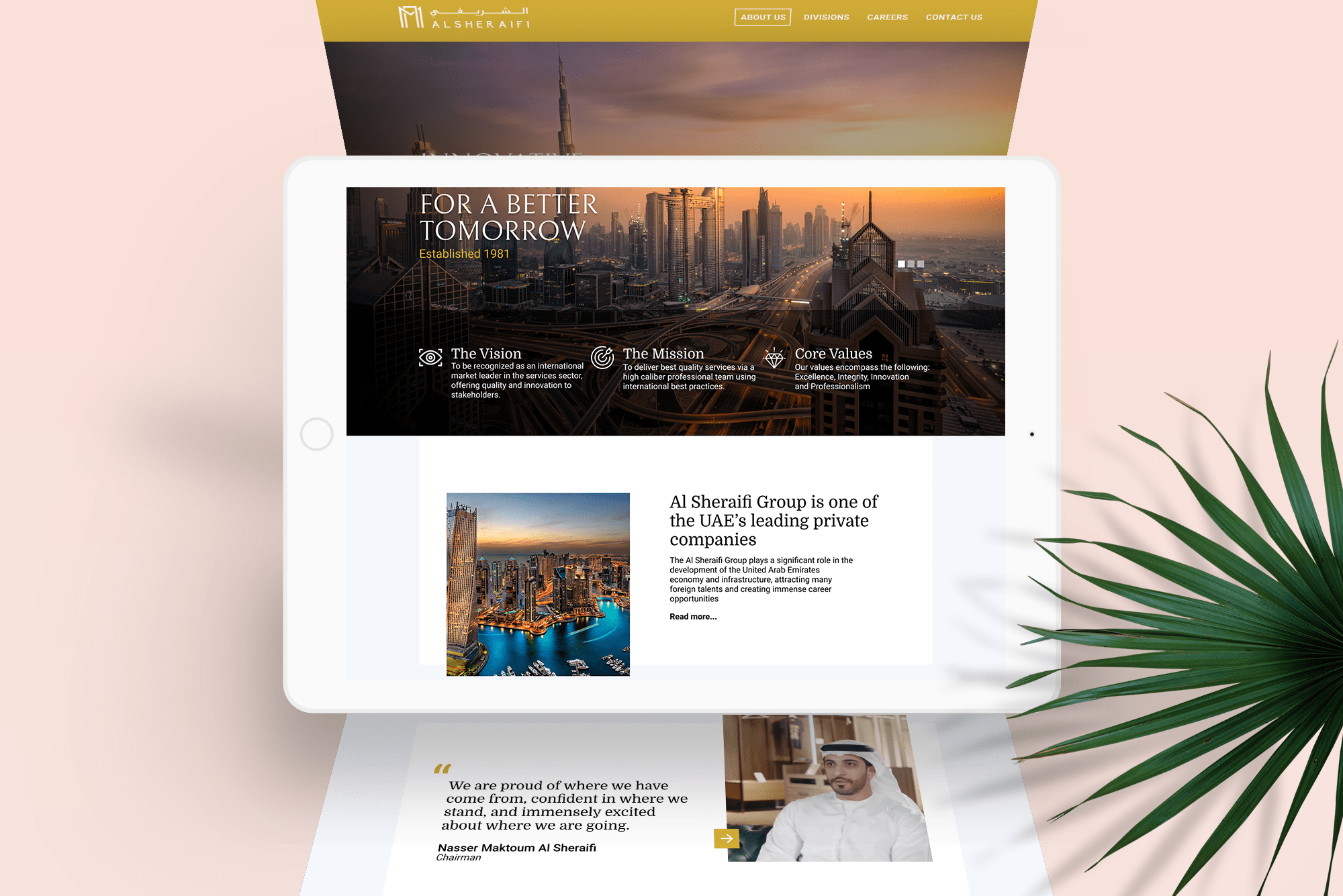 CMS Web Development
The CMS chosen by us could be customized to suit the organization's specific needs. This empowered Al Sheraifi Group to independently add, modify, or remove content from their website, ensuring the information provided remains current and relevant.
WordPress Development
We used WordPress to create a custom design for the Al Sheraifi Group's website, tailoring it to match the company's branding and visual identity.